Programs
The following outlines are the slide presentations that we would suggest for your entire group soon after arrival; it will give them a sense of place and an opportunity to discuss their immediate surroundings. The following presentations are similar to each other, targeting specific seasons. Each program consists of a professional, two-projector dissolve presentation that is always well received.
The Ecology of the North Woods – A Closer Look at Summer
The Ecology of the North Woods – A Closer Look at Winter
The Ecology of the North Woods – A Closer Look at Autumn
The Ecology of Islands – A Closer Look at the Hawaiian Archipelago
Canyonlands Naturally – A Closer Look at the Nature of the Colorado Plateau
River of Grass – An Ecological Adventure in the Everglades
Great Salt Lake – America's Inland Sea of Surprises
Nova Scotia Naturally – The Nature of Nova Scotia

H

2

0 –

The

Wonder of Water
The Ecology of the Appalachian Mountains
An Ecological insight to Humboldt County – The Ancient Redwood Forest
Services
RAVEN Interpretive Programs offers step-on guide services that always enrich the traveler's experience in the area.  A sample of what to expect on a tour through the White Mountains of New Hampshire:
"Today we'll travel through some of the most scenic areas of Northern New Hampshire at one of the most wonderful times of the year.  The month of May with its oncoming longer days signaling the trees to wake up after a long winter provides the backdrop for an adventure into this changing season in the White Mountains.  At this time we can see the life return to the forest and the breath of spring can be felt around every turn in the road.   We'll make our way through some of the 800 thousand acres of National Forest and see the breeding season getting under way for much of our wildlife that calls NH home. This outing will provide some insights into the natural and cultural history of the area and allow guests to see this wonderful transition of the forest first hand…the colors of spring are rich with shades of green and touches of assorted colored blossoms celebrating the oncoming summer.  It's a time of magic and we look closely behind the scenes of this special time of year.   Truly an outing you won't want to miss!"
Home Energy Education…Naturally Green! 
RAVEN Interpretive Programs offers sustainability programs for homes and businesses.
From the Federal government's Department of Energy website: "Buying a home is the largest investment that most of us will ever make. One of the best ways to protect that purchase is to invest in smart renovations. Thanks to new technology, there are a number of home improvement options. From advanced heating and cooling to energy efficient appliances, these technologies can keep costs low and improve the value of your home."
High performance, new home building or renovation will add value to the home, continue to save the home energy costs and provide greater comfort for years to come. 
RAVEN has operated off the grid since 1998 in the state of New
Hampshire and has incorporated many new and evolving technologies into our systems for increasing sustainability and green efficiency.   We're happy to be involved with Tin Mountain Conservation programs and energy conservation presentations and share our perspective on energy efficiency. 
With simple upgrades of state of the art techniques and material, along with new Smart technology, one's home can be operated at a great efficiency.  Four ways to help improve your energy efficiency in your home:  installation of solar panels, connected thermostats, energy efficient windows, and LED lighting.
Insulation and weatherization

Smart technology…learning thermostats and Wifi home monitoring from anywhere in the world

Efficient heat pumps for 

heating and cooling

Smart lamp control
Simple, natural and life supporting smart home energy savings 
Many families spend 20% of their income on home energy….this is a huge figure that can be reduced with a few simple changes in one's home and lifestyle for a more efficient and more enjoyable way of keeping warm and keeping cool…and living GREEN and saving money.
RAVEN consults and works closely with home owners and green builders on new construction and remodeling, as well as simple upgrades to existing construction to increase high performance home functioning.
Participate in a RAVEN sustainability program or schedule a home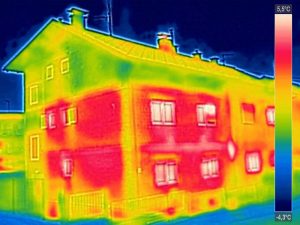 energy assessment and consultation. Easy, simple improvements for major lasting efficient changes in your home and lifestyle.